Blue sky, Blue sea, Blue power
Brazilian couple Sandro and Bela gave up lucrative careers as a lawyer, and a flight attendant, to sail the world.
Some life changing events had already produced a lot of soul searching for the pair of them by the time they met in Ilha Grande, Rio de Janeiro, where Sandro was living on a yacht. That meeting must have been fate as it wasn't the first time they had met in their lives – years earlier Sandro had been an engineering student of Bela's father.
Originally their new plan was to take an 18 month sabbatical, flying to thirty-five countries in six continents – yet when they returned from that trip their thirst for adventure had, if anything, grown rather than being slaked.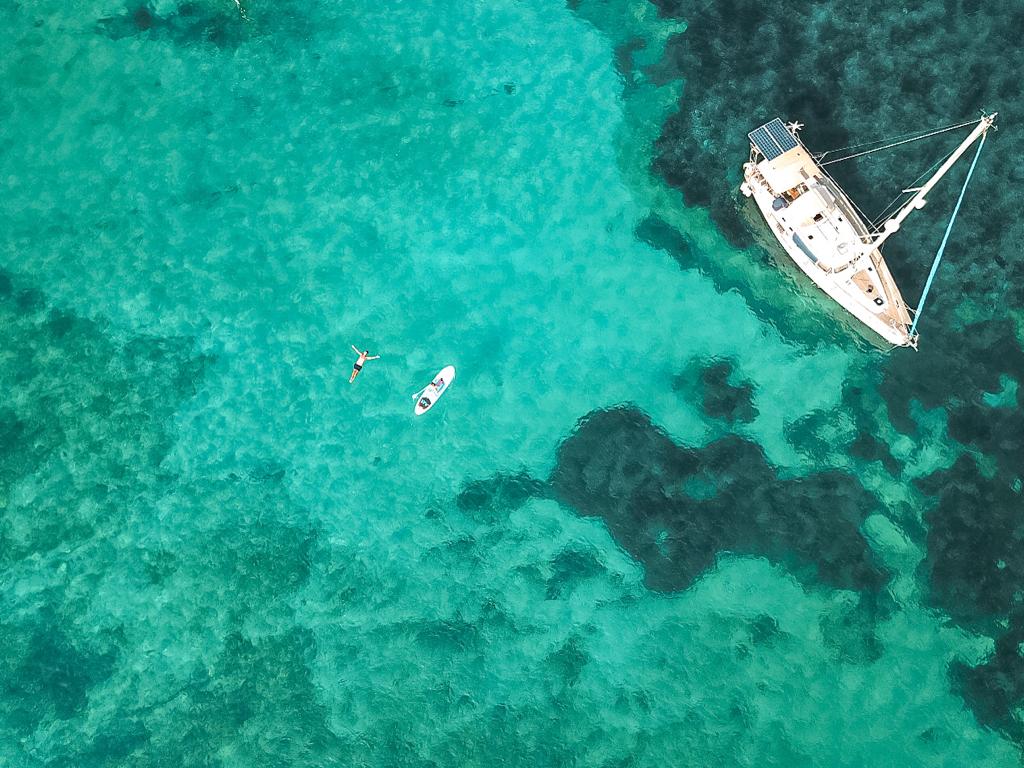 They bought the boat on which they now live – called Amazonia – in Spain. A 43 feet Jeanneau Sun Odyssey with a Deck Saloon, built in 2002. It was very well maintained, the boat had almost everything they needed. Electricity storage and generation would, however, have to be renewed to make her suitable for long distance journeys. Until then Amazonia had ended most days plugged into shore power at her home marina.
For navigation she was already equipped with radar, AIS, VHF radio, EPIRB; she had three additional sails; a 75 hp engine …and there were some home comforts such as television, diesel heater and other domestic appliances.
On the downside, the vessel was equipped only with a 500W inverter; 300Ah service batteries, plus a 100Ah starter battery – and a battery charger that didn't work properly. Over the coming months Sandro plans to completely upgrade the power system, and has begun by installing two 330W solar panels suitable for his 24V system.
They have a SmartSolar MPPT 100/50 solar charge controller – which they like especially because it allows Bluetooth connection to a smart phone from which they can control Amazonia's electrical system using the Victron Energy app VictronConnect. The boat's energy harvest/storage/usage can be interrogated in real time, and a thorough system performance overview can be made by examining the detailed analysis for the previous 30 days – together with a lifetime record of greatest/least battery conditions. VictronConnect also provides access to the extensive range of user programmable settings so that the system can be personalised to the vessel's equipment, and user preferences.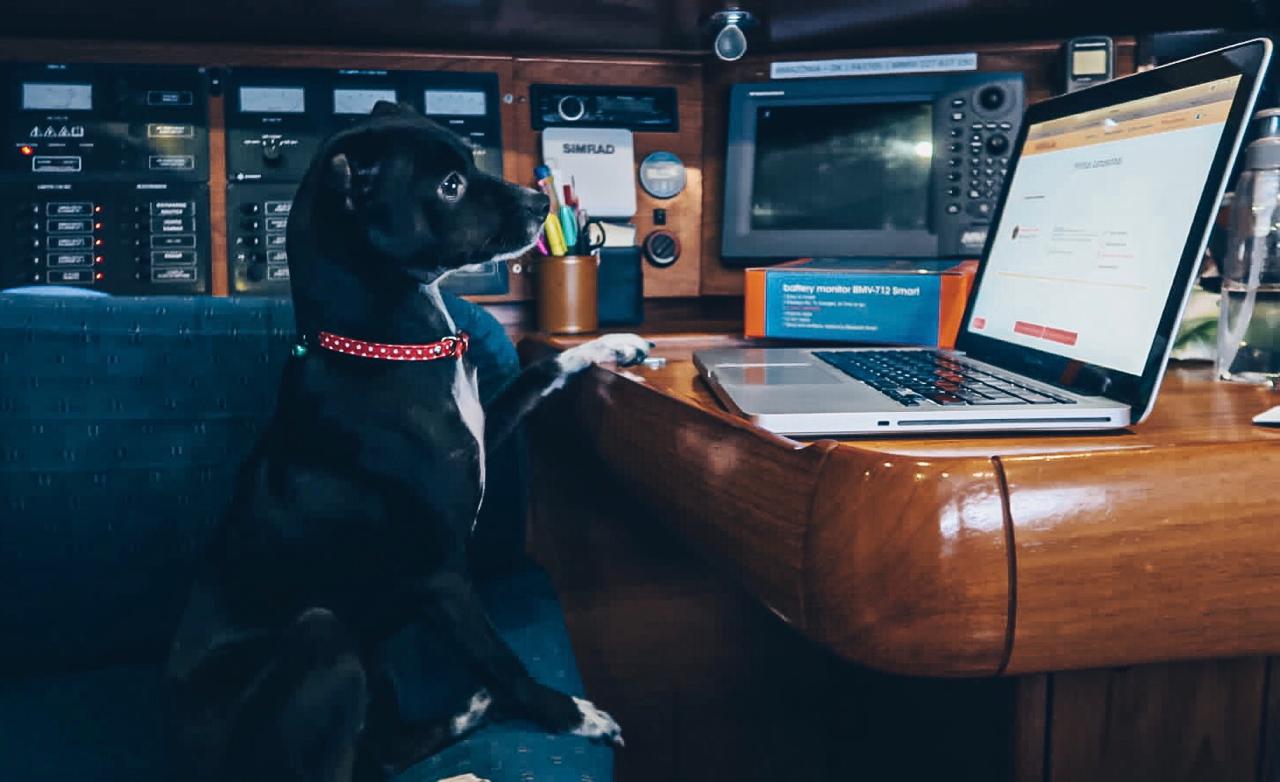 The latest additions to a schedule of improvement to Amazonia's power generation and storage capabilities include:
Victron BMV-712 Smart which is a fully featured battery monitor showing, among many other things: battery voltage, consumption (real time and historic), state of charge, and it provides condition alarms – such as warnings when the battery voltage falls below a critical level – alarms can also be programmed to trigger a relay.
An easy-to-install SmartBattery Sense monitors the vessel's battery Temperature and Voltage directly from the battery stubs. This data is sent to the SmartSolar charge controller which uses it to optimise battery charging.
A Smart BatteryProtect 12/24 -100 automatically disconnects the battery from loads when there is a danger that the battery will be damaged by continued depletion.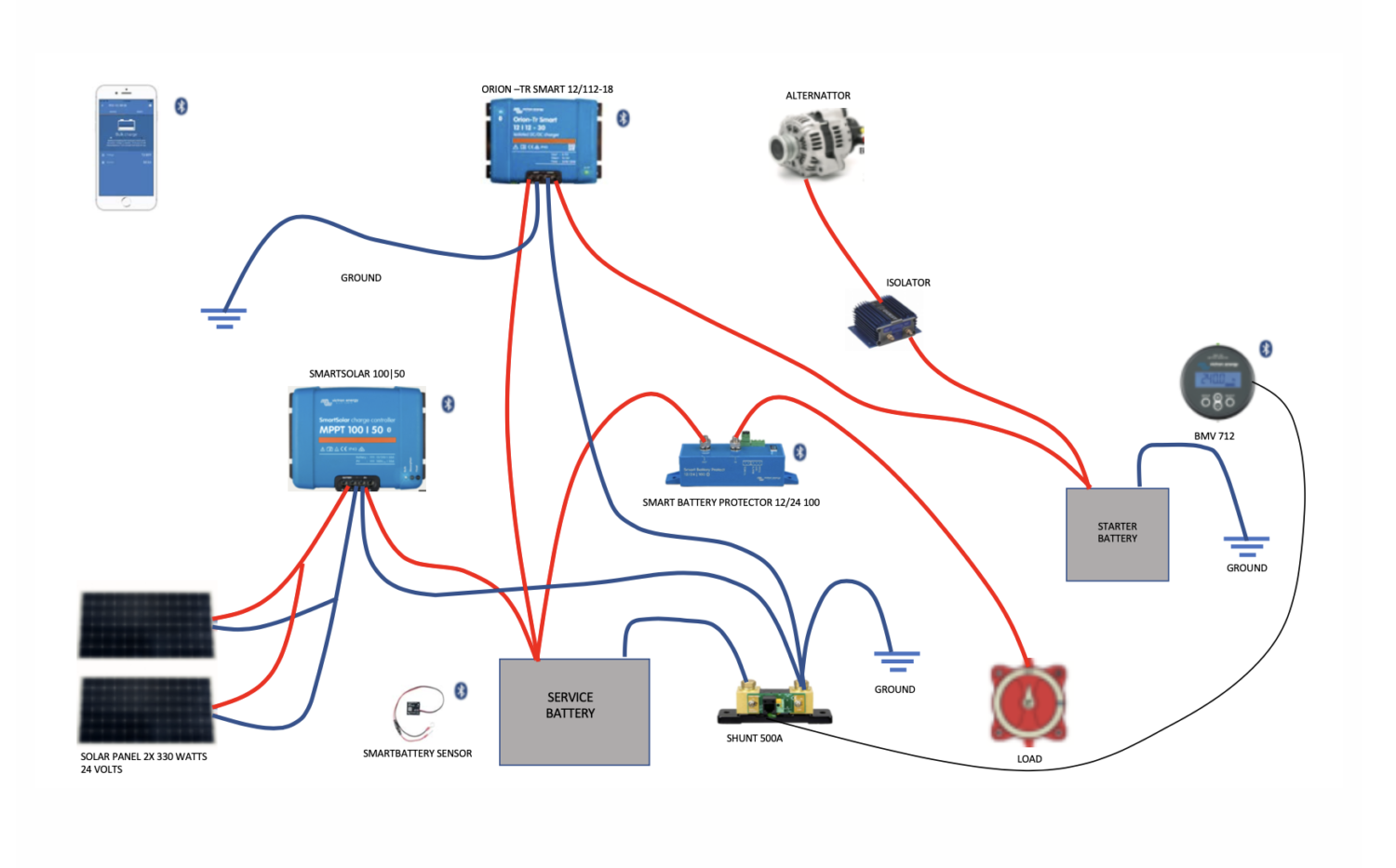 Completing the system enhancements for now, Sandro and Bela have installed an Orion-Tr DC-DC charger – a fully programmable smart charger which will get the very best performance out of their alternator. The Orion DC-DC charger can be used with any battery technology including Lithium. Sandro intends to swap his lead acid storage for Lithium in the near future …at the same time he plans to upgrade Amazonia's Inverter/Charger. We look forward to hearing how he gets on.
In the meantime in this video Sandro talks us through his latest installation; he explains where he found answers to his questions; and shows us how he uses VictronConnect to interrogate, monitor and control his system:
Winter home
After sailing more than two thousand miles last summer, from Valencia to Ibiza, Formentera, Mallorca, Menorca, Sardinia and Corsica, all aboard the Amazonia are overwintering in Rome, close to some compatriot Brazilian liveaboards whom they met along the way.
Speaking of their new life Sandro says: We have made great friends and have experienced enormous kindness – some have helped us materially without asking for anything in return. We've also learned to live more simply and developed more tools to make new friends.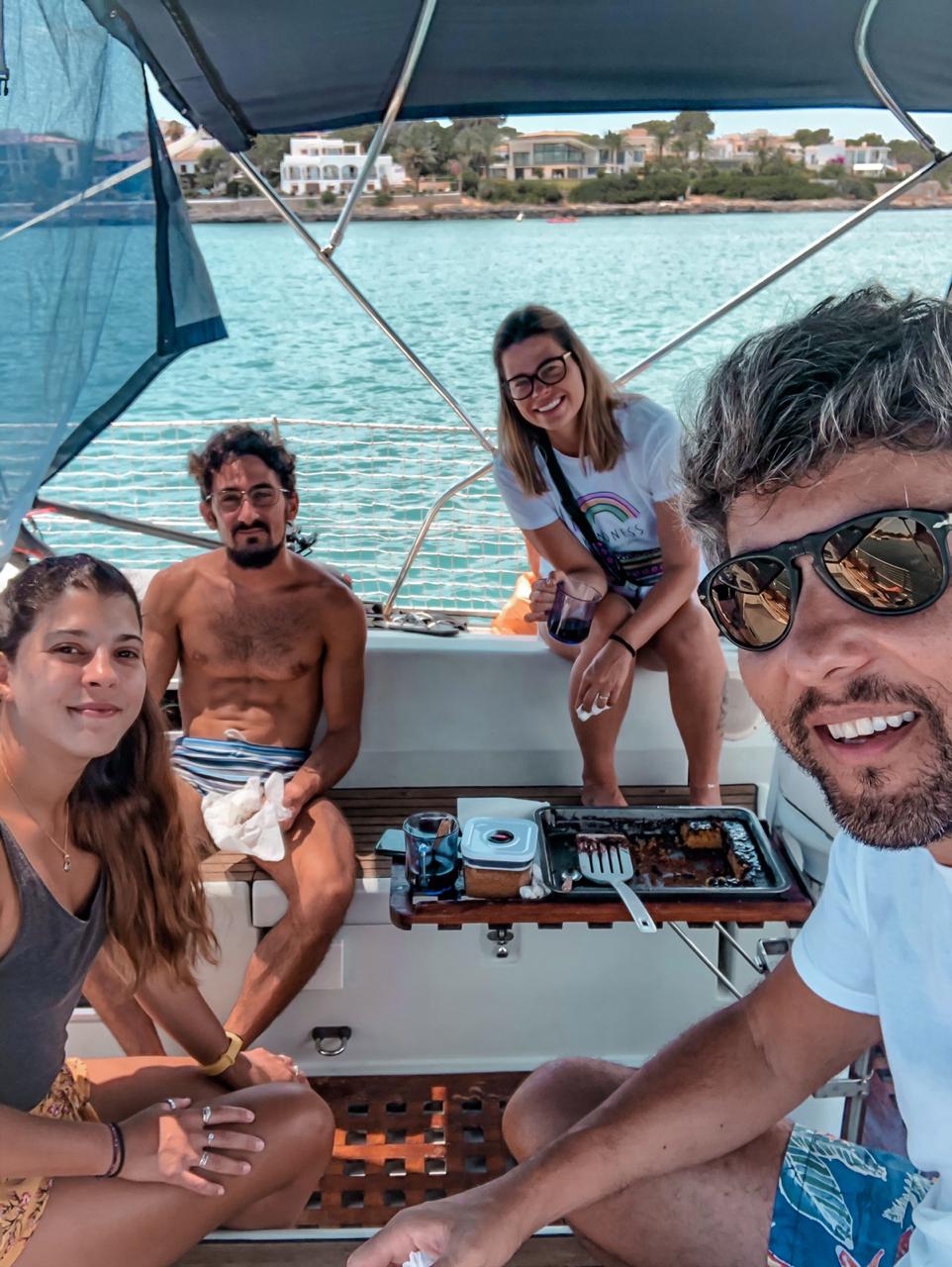 Their worst experience so far was when arriving in Ibiza they learned that their engine had an injection pump fault causing a hot engine to cut out when the speed was reduced to idling. They discovered this when they steered the Amazonia into an anchorage, just as she was passing other moored vessels the engine cut out – leaving their vessel out of control. They quickly deployed the anchor which stopped the vessel and saved them from a collision.
Asking for advice on social media – their prayers were answered when some friends aboard a boat on the neighbouring island of Menorca sailed across the sea to offer help. Unable to resolve the problem their friends shadowed them for the rest of the voyage to offer help if needed – a decision which touched their hearts deeply: Knowing that there would be people caring about us and willing to help and reassure us was really an incredible message. Sometimes in life, the worst also can bring the best. or as we say in Brazil "the sweetness of lemonade overcomes the bitterness of the lemon".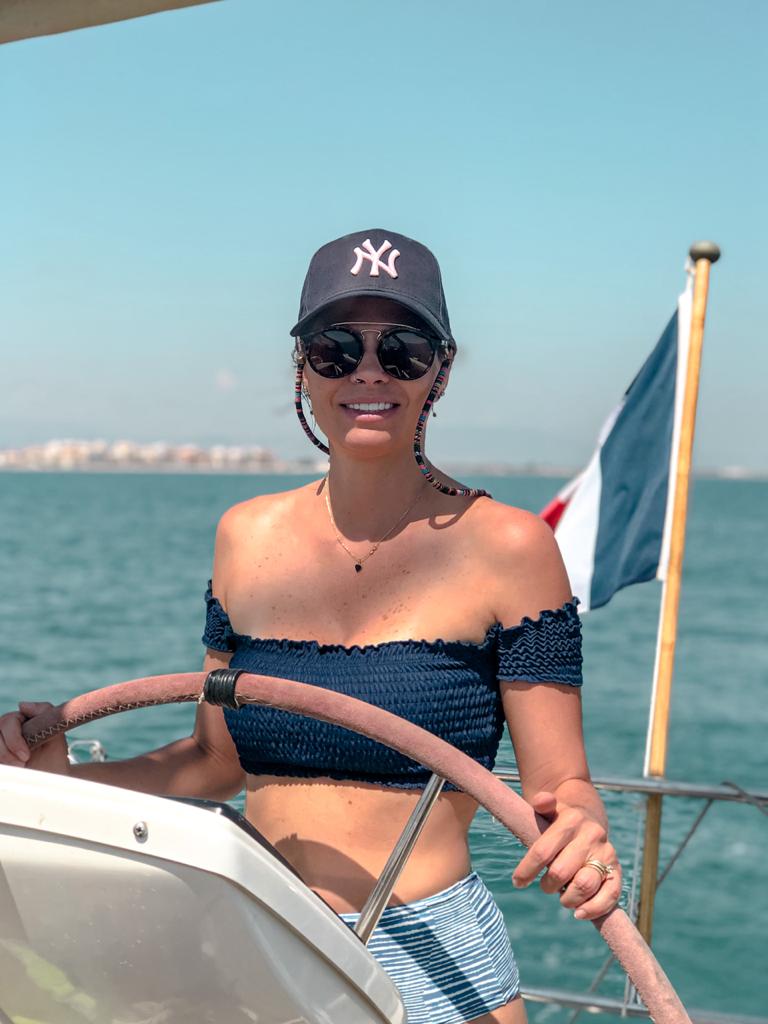 New horizons
Their plans this year are to visit the west coast of Italy, sailing from Rome to Licata, in the south of Sicily. To visit Malta, and Greece – then after one more year in Mediterranean they will sail to the Caribbean, and later across the Pacific ocean.
You can find out more about the Victron Energy products designed to help you maximise your enjoyment whilst out on the water by looking at our Marine pages.
You can follow Sandro, Bela, and their voyaging canines on social media by searching for: Viver por Ar e Mar; or you can find them on their YouTube channel.
By Justin Tyers