3000 miles with a stranger
The rowing team who have never met
Pippa,Paula, Felicity, and Jo are four determined women. They're planning to row 3,000 miles across the Atlantic in a 29 foot boat – a small space for a crew when you consider the intriguing fact that they have never previously met together! You'll notice that this photo of them 'together' is actually a montage.
The Talisker Whisky Atlantic Challenge 2021
In December this year, these four working mums will be taking on 'The World's Toughest Row' – 3,000 miles across the Atlantic Ocean. They will put their bodies, minds and souls to the ultimate test by taking on one of the world's greatest physical and mental challenges.
Setting off on 12 December 2021, the journey will take them from La Gomera, Canary Islands to Nelson's Dockyard, Antigua.
Team Member, Felicity Ashley says: "We are doing this to inspire other women and children to dream big and challenge themselves to achieve their goals, whatever they may be. We want to show that you can achieve anything with the right mindset and that gender shouldn't be a barrier."
Pippa Edwards, sister to Felicity and whose husband completed the row in 2019 in the same boat, claims: "This is a test that will push our team to the very extremes of what humans can accomplish. More people have been to space than completed the Talisker Whisky Atlantic Challenge. We'll be rowing for 2 hours followed by 2 hours resting, day and night, for 40+ consecutive days at sea."
Jo Blackshaw, who rowed for Great Britain in a pair in the Junior World Championships in 1991 and in the Oxford Blue Boat in the Women's Boat Race 1992, says she is doing it to be: "… part of an ultimate team with a common goal trying to do something which is truly, truly testing."
Paula Reid's mission is: "to inspire and challenge others to 'pick up their oars and row across their proverbial ocean'."
Paula is no stranger to adventure expeditions as she has already skied full distance to the South Pole, yacht-raced around the world, paddled the Mekong, and cycled across 12 countries. Paula is an 'Adventure Psychologist' and inspires a performance mindset in adventurers and non-adventurers alike. She describes Adventure Psychology as 'going knowingly into the unknown', helping people to survive, cope and thrive enduringly through change, challenge and uncertainty. "I have already worked with 100s of CEOs and adventurers and now plan to use this challenge as a study in team performance psychology."
Charity
The team are doing this challenge to raise money for two incredible charities who provide so much vital support to families when they need it most. The Felix Fund helps bomb disposal personnel and their families who have suffered as a result of the work they do – supporting with welfare initiatives and financial support. Noah's Ark Children's Hospice helps seriously unwell children and their families make the most of the special time they have together through clinical, practical and emotional support.
The team plans to raise £20,000 – you can help them hit their target here.
You can keep in touch with their preparations on their Facebook page.
We are all sacrificing different elements of our lives in order to commit to this Row across the Atlantic, says Paula – not just the two months of rowing but also the ten months of training and prep. As four working mums we have a lot going on! So we are negotiating with our husbands and children, our work teams and ourselves, to balance our time effectively and appropriately. We want to be ready, fit and prepared and have to currently manage everything from home or virtually. We haven't even physically met yet as a team of four but imagine that sharing a bucket in a small space will prove to be an icebreaker.
Hope
They're hoping that the 'worst bits' – the danger of capsize, boredom, sleep deprivation, fear of Marlin strikes, tropical storms, 'claw hands', blisters, heat stroke, sore bums, aching muscles and having to get on the oars every two hours, 24-hours-a-day for 40 or 50 days – will be more than off-set by the camaraderie, being on the ocean, sunrises and sunsets, dolphins, flying fish, stars and singing, laughing and loving the blue.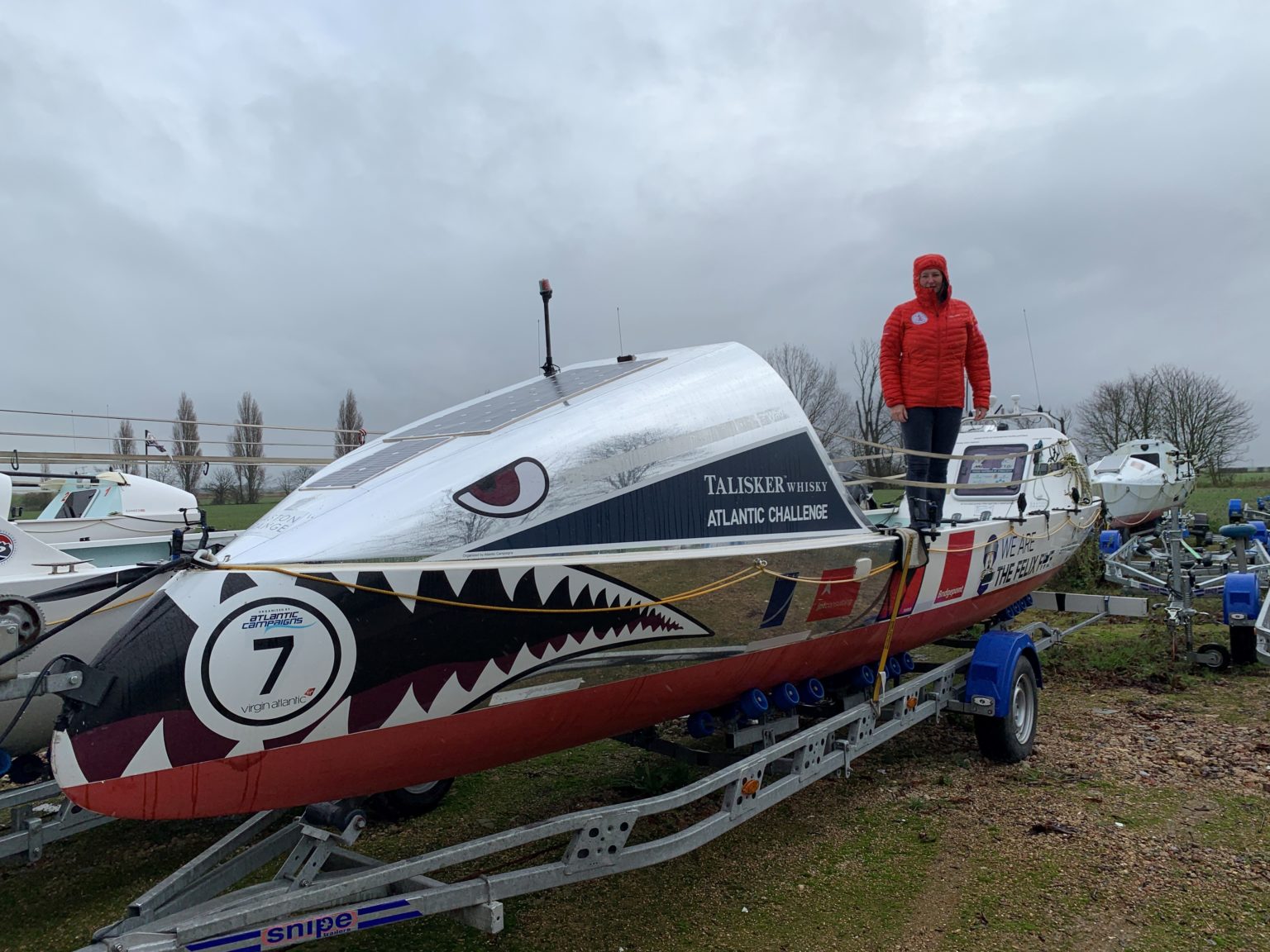 Faith
Victron Energy is proud to sponsor the group – who have called their expedition The Mothership. We know how important it is to have reliable electronics tough enough to withstand the rigours of salt water and the tossing sea. Solar energy from their panels will be harvested by three SmartSolar MPPT 75/15 for storage in two LiFePO4 12.8 100Ah Smart lithium batteries. These energy dense batteries are the perfect solution in small spaces, and the weight saving compared to lead/acid is an advantage which really makes itself felt when you have to row it 3,000 miles. Both batteries will be charge protected by two smallBMS units. A SmartShunt will monitor their battery input/output, providing a wealth of data straight to the screen of a mobile phone. Providing peace-of-mind a BatteryProtect monitors system voltage and automatically disconnects non-critical loads before the battery becomes too depleted.
Their navigation equipment: Plotter, VHF radio, AIS, instruments, lighting all depend on a reliable power source – but probably the most important piece of electronic equipment is the Watermaker.
Paula says, "It's great that we have Victron on our team – psychologically it makes us feel supported and well looked after, and physically it's providing us with much needed energy! Having a reliable and respected brand like Victron onboard gives us confidence in being self sufficient at sea, power management is such an integral part of the challenge.
We look forward to keeping in touch with The Mothership as they prepare for their Atlantic challenge, and to keeping in touch with their progress on their journey from December 12th.
By Justin Tyers