The Youth Club that comes to you
Mobile energy lights-up young lives
A bus in Ljubljana has been converted into a Youth Centre so that young people have somewhere to meet friends – even when there is no local facility. The bus will come to them!
It's a great space to hang out – warm, light and fun with plenty of room for groups to gather, chat, make a hot drink, and to enjoy music and the company of people of their own age.
Lighting, refrigeration, the kettle and re-charge points, are all powered by a mobile electricity system based on a Victron Quattro. The Quattro was chosen because it can accept power from two AC sources – this allows the bus to plug in to the mains electricity where it's available, or a generator, or both. The Quattro takes power from whichever source is active and will ensure an uninterrupted power supply from the battery bank if external power should fail.
The Quattro also has two AC power outlets one of which shuts down when no external power is present. This allows the system to be configured so that non-essential loads will not be supplied if the external power source ceases – meaning that the batteries do not become depleted by supplying those non essential loads.
Another useful feature of the Quattro takes care of those occasions when there is a short-term demand for high power – high enough to exceed the output of the connected generator (for example). The Quattro will automatically meet that demand by adding battery power to the AC source – keeping the generator below its rated limit. No need to buy a huge generator – and underuse it most of the time! These and many other functions of the Quattro ensure a continuous, worry free power supply to make sure the party doesn't end early.
The bus can provide both AC and DC power to consumers, and much care has been taken with the installation – tinned copper conductors inserted into protective sleeving allows all weather, low temperature, and chafe-protection to ensure that the bus provides years of trouble-free service.
The battery is protected with ANL Fuse and by a Battery Protect unit – ensuring that the battery never becomes too deeply drained – leading to long life, and maintaining their capacity. The supply is further protected by AC and DC circuit breakers.
This simple project has been a great success bringing happiness to the young people of Ljubljana – because it's an exciting idea, and a facility you won't find in many places. Instead of hanging around the streets, now they can catch the bus.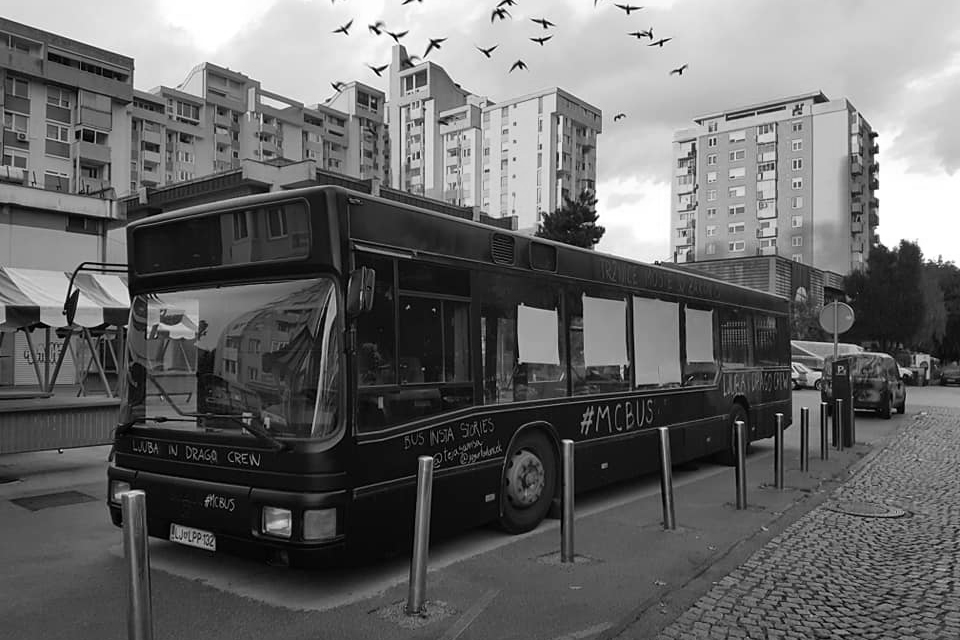 By Justin Tyers