Vibez Radio: Off-grid, On-line
South Africa's first off-grid radio station Vibez.Live plays hits for listeners around the globe.
Just launched, they've already built their listenership up from 11 to 11,000. Vibez.Live hopes to take on the world with its live daily shows featuring laid-back classic hits drawn from the last fifty years of popular music – as well as offering an alternative stream of upbeat, uptempo music and sporting interviews.
Broadcaster and founder John Badenhorst says that starting a business in South Africa's current economic climate is challenging, particularly so when that business depends on uninterrupted power. Local grid power is vulnerable to fluctuating demands and security issues, so for John – whose broadcasts come from a studio and live events – the solution was to go off-grid. He doesn't regret it – within seventy-two hours of the station going live there was a power outage lasting four days. Vibez.Live, using off-grid power, remained unaffected.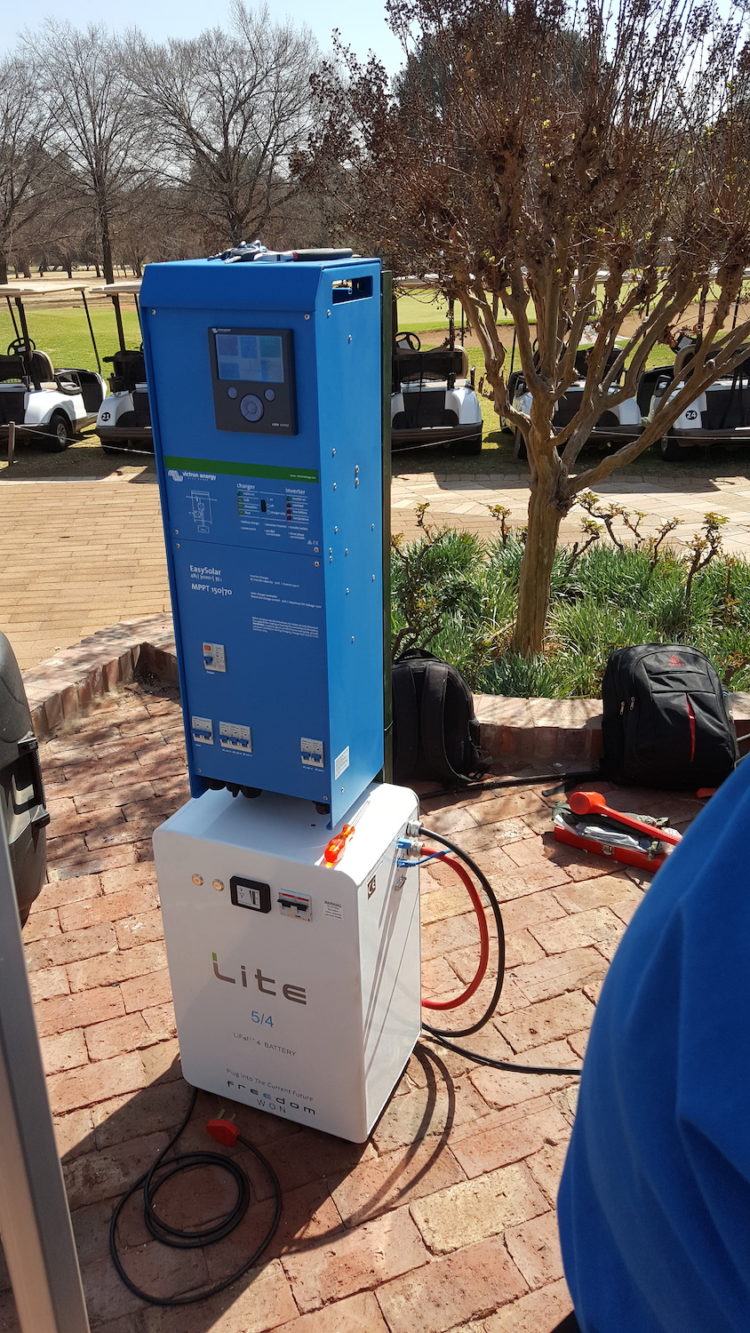 Travelling light
The great thing about the Victron EasySolar is its portability and ease of set-up. One single unit provides all the electronic wizardry you will need: Solar- and AC-Charging; an inverter (of up to 5kVA), together with system control from a CCGX – which provides at-a-glance status information including battery state-of-charge, and system programming – either at the touch of a button or online.
The EasySolar features four AC outlets – a fifth is available whenever the unit is connected to an AC supply (the electricity grid or a generator, for example).
At live events – Fishing Competitions or Golf Tournaments – the station output is broadcast over a Public Address system as well as via the internet. EasySolar provides sufficient power for this demand …in fact there is capacity to spare – site officials and other service providers often ask if they can 'borrow' some electricity to run their own facility.
In his set-up John uses a Lithium battery from local manufacturer Freedom Won – EasySolar is compatible with many battery technologies, and with equipment provided by third-party manufacturers.
All that remains is to plug in the solar array and Vibez.Live is good to go ON AIR!
John, who is based in Johannesburg, brings twelve years of broadcast experience to the new station which he decided to set up having seen a gap in the broadcast market. "Consistency is the key to success and our easy listening programming with a variety of music and genres dating from the 60s all the way to the late 90s has got us known as a Retro Radio Station."
"Fishing as a sport generates around 26.5 billion South African Rand every year. We have a very popular show every Tuesday evening from 7pm (South Africa) bringing all the latest news and opinion in the sport which attracts a growing audience from around the globe."
"Slowly our dream of a radio station is coming together, there are still hurdles to overcome as broadcast equipment needs to be purchased to move to a totally digital platform and here we rely on advertising, sponsors and donations. However, we feel comfortable in the knowledge that we will never be off air. Victron has us covered there."
Having secured its own future, Vibez.live hopes to offer training and jobs. John is passionate about supporting the local community and doing what he can to improve the local unemployment rate …to give young people a chance.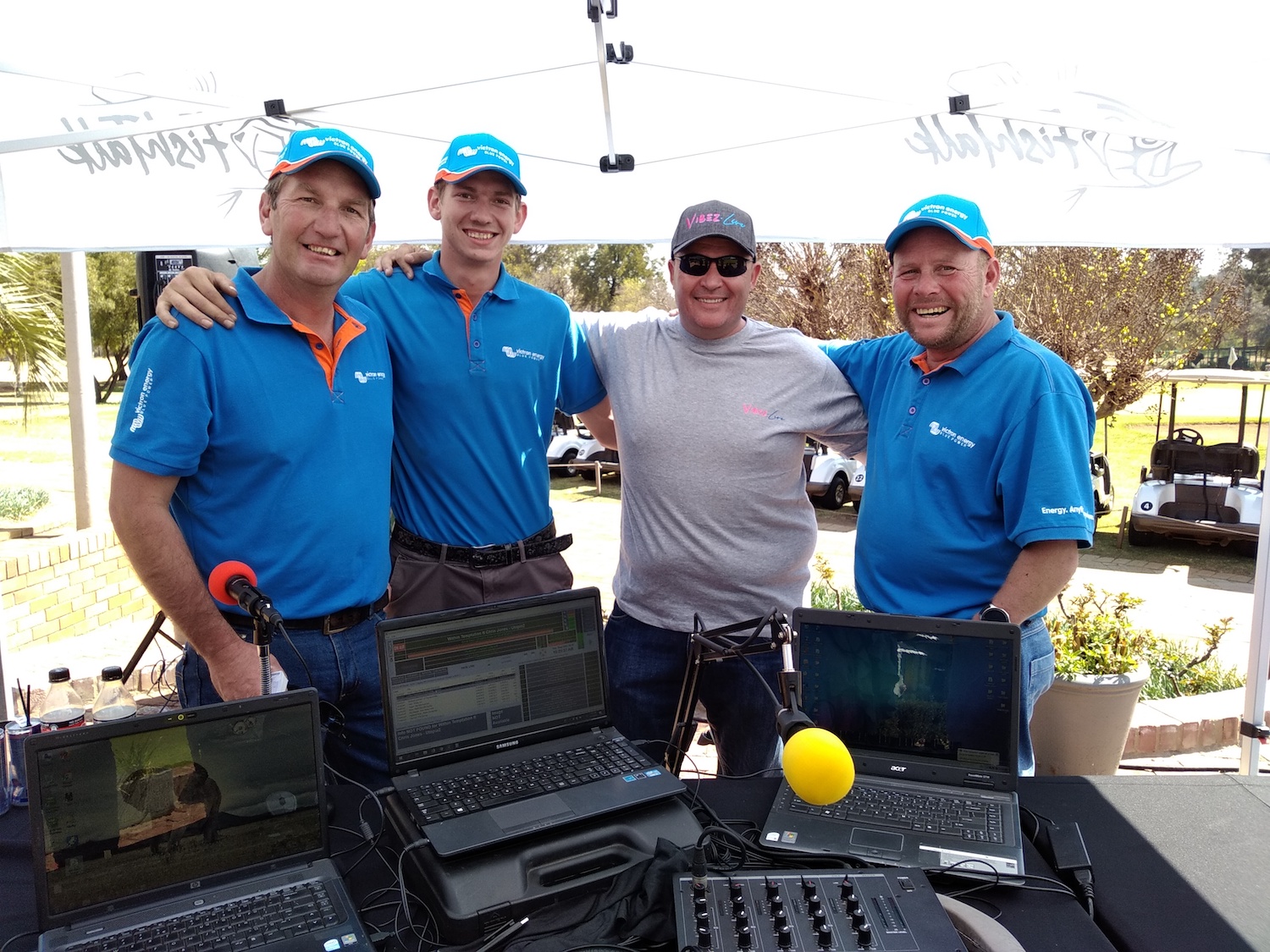 Why not tune in and hear what's going down in Johannesburg? You'll be in company with other listeners from:
New Zealand, USA, Mexico,Canada, Mozambique, UK, Bahrain, Turkey, Russian Federation, Italy, India, Brazil, Greece, Sweden, Benin, Mauritius, Switzerland, Azerbaijan, France, Indonesia, Japan, Australia, Germany, Ireland, Morocco, Thailand,Portugal, Malaysia, Romania, Peru, Argentina, Uruguay, Philippines, Chile, Finland, Seychelles, Kazakhstan, Spain, Serbia, Singapore, Pakistan, Poland, Colombia, Israel, Sri Lanka, Taiwan, Montenegro, Uzbekistan, Slovenia, Venezuela
Website: www.Vibez.Live
Facebook: www.Facebook.com/Vibez.liveSA
Instagram: @Vibez.Live
E-mail: info@vibez.live
By Justin Tyers